Activities Gelderland
Experience it in Gelderland! Because the Veluwe Specialist has for you spectacular activities that will make your stay in Gelderland even more beautiful make. An experience to remember!
One of the most fun activities is touring in a classic
Mini Cooper
, you know, one of those little cars with a choke and only four gears. You drive along small country roads, vast fields and discover the Veluwe. Driving a classic Mini Cooper is pure nostalgia! On the basis of a road book, go along the most beautiful spots of the Veluwe. But of course there is something for everyone. For an afternoon of pure enjoyment of
A fun activity in Gelderland
can too! How about having a nice
a tandem
rent and go out by yourself? Or are you a real daredevil and dare to climb in the highest climbing forest of the Netherlands:
Climbing forest Garderen in Gelderland
.
Undertaking something funny for once? Then explore the Veluwe and Gelderland per
Treadmill
or per
E-Chopper
. On the balance bike (also known as lopifit) you walk on a conveyor belt mounted on a bicycle so you are walking! You don't get tired quickly because of the electric motor that helps you move forward. Another activity in Gelderland is the E-Chopper. With this environmentally friendly scooter you can make the most of the Veluwe. You can steer the electrically powered chopper over the moors, through the woods and visit the most special places in the Veluwe.
Want to explore the city in a fun way? Then check out our
Escape Tour in Harderwijk
And make sure you manage to find the city's secret exit within 2 hours in this city game!
There is more than enough choice of fun
activities in Gelderland
. And you book those at the
Veluwe Specialist
.
The best activities in Gelderland:
Mini Cooper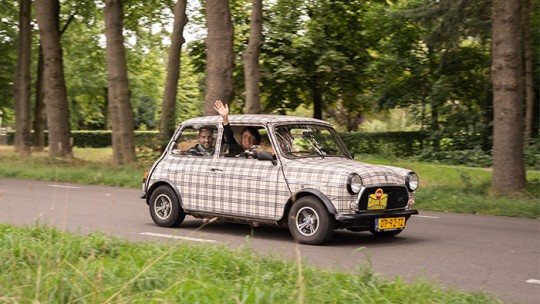 Electric bikes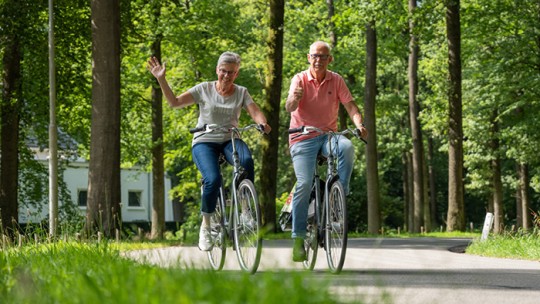 E-bikes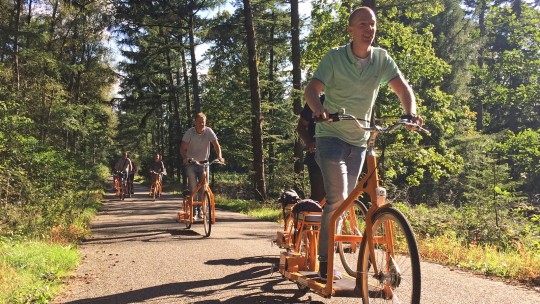 Tandem Tour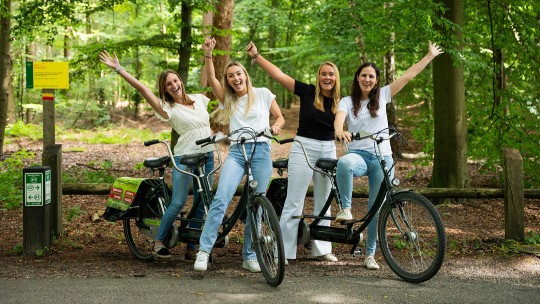 Climbing forest Garderen