Hospitality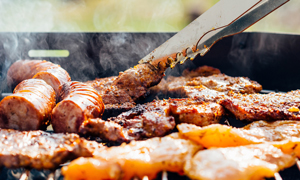 Complete your outing on the Veluwe by combining the activity(s) with catering! That too is possible at our Veluwe Specialist locations. Perfect for a
family day
,
corporate party
,
bachelor party
or
friends outing
!
Start the day well with coffee/tea and a pastry or choose a delicious lunch. On your return you can enjoy a pleasant drink with appetizers. Afterwards we gladly light the
BBQ
for you. With this cozy, tasteful finale, you will ensure an unforgettable day!
Uddel
Our Veluwe Specialist facility in Uddel has many catering facilities and free parking. The outdoor space has room for more than 100 people. Plenty of nice spots in the sun or under the porch!
Garderen
At the Veluwe Specialist in Garderen you can also enjoy a delicious reception and closing drinks. Our cozy bicycle café has enough room for groups of up to 30 people. At this establishment you can also purchase a BBQ, which will then take place at the Veluwe Specialist in Uddel (just 5 minutes away by car).
Harderwijk
A reception, drinks or barbecue is also possible at the Veluwe Specialist in Harderwijk. Besides the attractive grand café, there is also a spacious terrace where you can enjoy a snack and a drink. Again, groups of up to 100 people are welcome and there is free parking.
Would you like to learn more about the possibilities?
If so, please contact us.